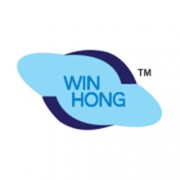 Win Hong has long been renowned as a well-diversified engineering company lead by a team of 16 years experience specialise in research development and manufacturing all kind of sheet metal OEM products.

The establishment of Win Hong with a group of highly qualified skill trained technicians have renowned with it's comprehensive diversity and value added service to end user in terms of provide quality parts in metal stamping, CNC machining services, wirecut service, custom made mould die and our hydraulic press machine up to 250 ton for OEM product.

As the market competitiveness increase in modern days, we providing superior quality products in the most competitive cost edge. We aim to exceed our customers' expectations of pricing, quality and on time delivery.


We specialized in:
Mechanical Parts & Fabrication Services
Moulds/Stamping Mould
Custom Fabrication Services
Machining Machinery
Welding, Spot Weld and Sheet metal Stamping